BNG Bank refinances Dutch construction of hospital in Zambia
In the presence of representatives from the Ministry of Finance and credit insurer Atradius, on 24 January 2018, BNG Bank and ING Bank signed two new refinancing agreements under the export credit guarantee scheme (ECG).
Under the deal, US$ 77 million and US$ 26 million respectively will be provided through the refinancing variant of the ECG, the latter to (partially) finance the fitting out of a hospital for the residents of Zambia's capital city, Lusaka, by Dutch exporters.
BNG Bank began providing finance under the ECG in 2017. Since then, through the partnership with ING Bank specifically, three transactions totalling over US$ 300 million have been concluded. BNG Bank hopes to sign more agreements of this type over the forthcoming period. In so doing, the bank will help the government achieve its objective of promoting Dutch exports and support Dutch businesses that export their goods and services to other countries.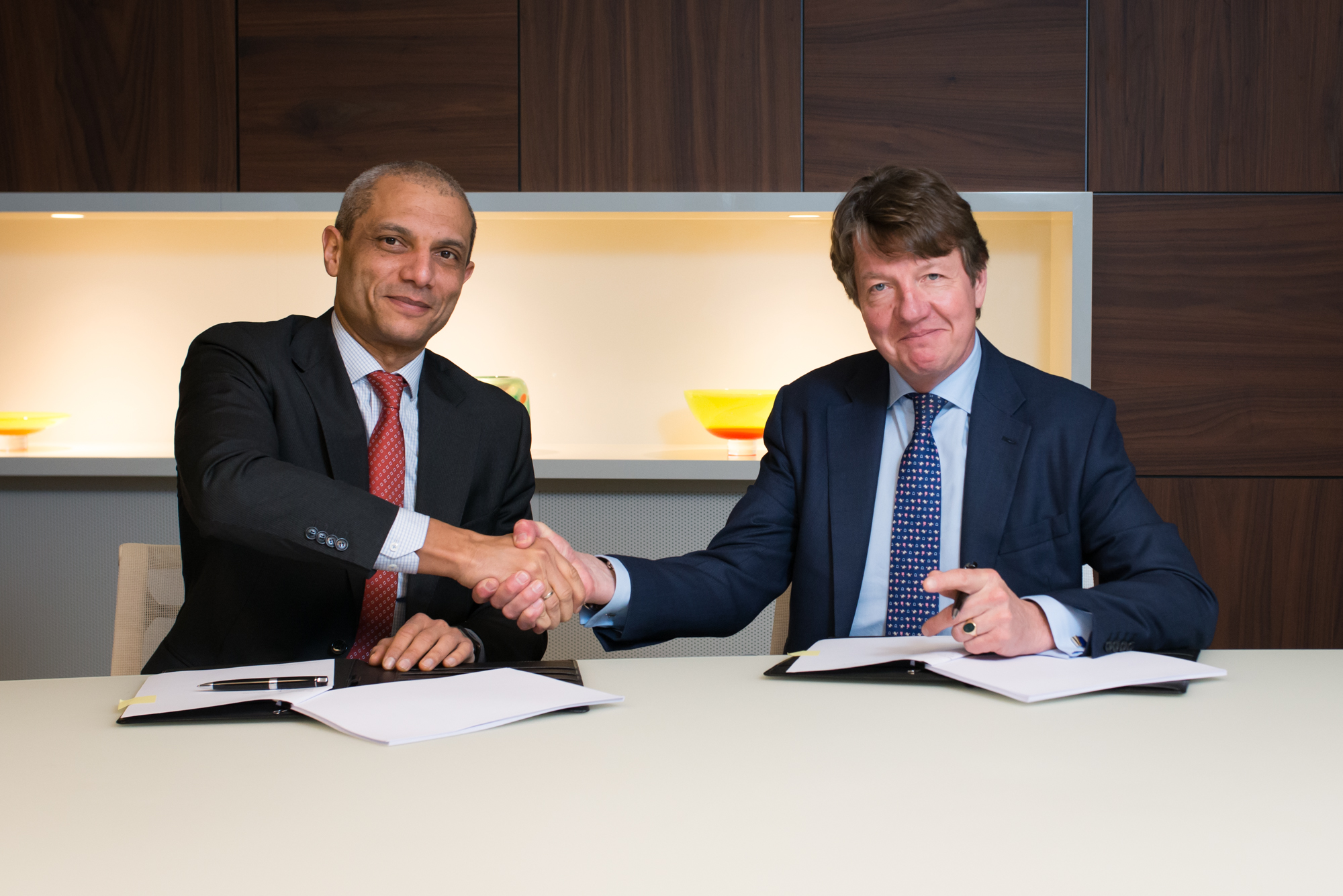 DI
EDERIK VAN WASSENAER (RIGHT) FROM ING BANK AND OLIVIER LABE FROM BNG BANK SIGN THE AGREEMENT.
'BNG Bank is keen to support government policy by providing finance at as low a cost as possible. Through the export credit guarantee scheme the government makes the Dutch export sector more competitive by providing loans to buyers of Dutch goods and services at as low a cost as possible. These transactions are a good example of the way in which BNG Bank supports government policy', says Executive Board member of BNG Bank, Olivier Labe.
'Last year was another successful year for our export finance team, which did business the world over. We used various funding options for the transactions, and the ECG structure allows us to decide, on an individual transaction basis, whether funding via an external party is appropriate', says Managing Director of Structured Export Finance at ING Bank, Ron Hansen.
'These transactions with BNG Bank again reinforce our long-term banking partnership in the interests of Dutch exports', says Global Head of Regulatory and International Affairs at ING Bank, Diederik van Wassenaer.