Jaco van Goudswaard COO of BNG Bank
26 January 2021 15:00 - The Hague
The Executive Board is pleased to announce that Jaco van Goudswaard will start working at BNG Bank on 1 March 2021, in the role of intended Chief Operating Officer (COO). Jaco's definitive appointment as BNG Bank's COO is subject to approval by the supervisory authorities.
Pending his definitive appointment, Van Goudswaard will be working on the further development of the IT organisation and focusing on setting out BNG Bank's strategic objectives, including client partnership and an efficient organisation.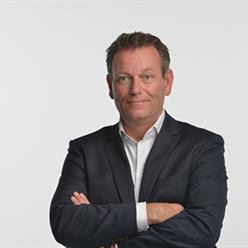 The COO role is a new one at BNG Bank. The COO will constitute the bank's Executive Committee together with the current members of the Executive Board and the yet-to-be-hired Chief Commercial Officer.
Jaco van Goudswaard (1967) has many years of broad IT experience, both in and outside the banking sector. He has worked since 2015 at Kadaster, the Dutch Land Registry Office, as Chief Information Officer and Chief Digital Officer. After completing an MBA at Nyenrode Business Universiteit, he has held various positions since 1990, including positions at AHOLD, in the education sector and with a security company. In 1998, he switched to Rabobank, where he served in diverse ICT/Operations roles until 2009, including as COO/CIO of ACC Bank, Rabobank's Irish subsidiary. This was followed by relevant IT or Operations positions at KPN, Applus and Grontmij.