New sustainable building for HagaZiekenhuis
03 July 2017 - Good health and well-being (SDG 3)
HagaZiekenhuis hospital's new sustainable building was opened in 2015. The new building was partly financed by loans from BNG Bank and Rabobank.
The activities of HagaZiekenhuis are now shared between the Juliana Children's Hospital/Mother and Child Centre, a multifunctional building with an ultra-modern surgical centre on Leyweg, a site which includes a brand-new dialysis department on Sportlaan, and the location on Zorgplein Westland in 's Gravenzande.
Sustainability was a key focus during the renovation and construction project. Not only because the hospital wished to reduce its impact on the environment, but also because it could save money.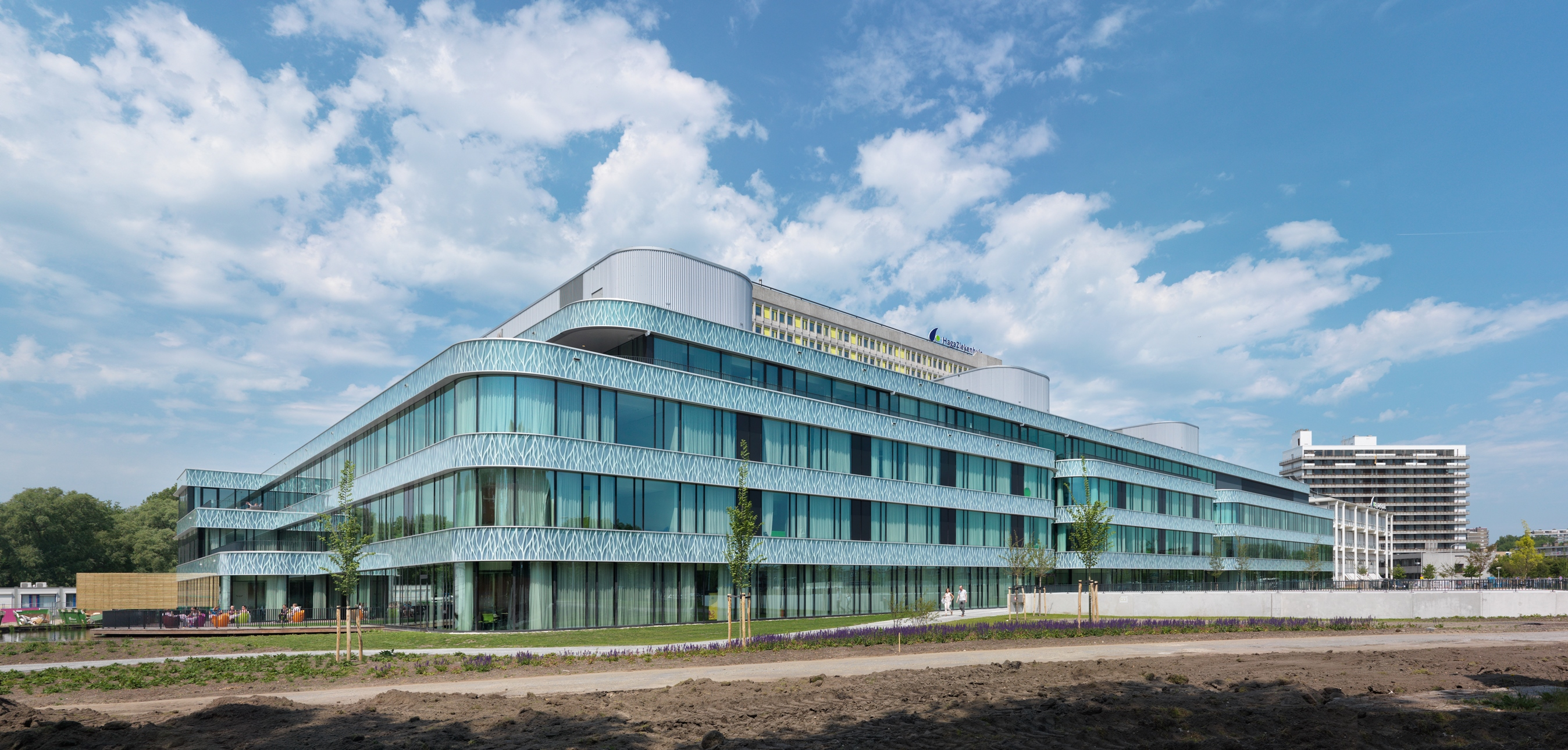 The contract that the VolkerWesselsHaga consortium received from HagaZiekenhuis in late 2012 was a design, build and maintain contract. This means that VolkerWesselsHaga is responsible for both the construction of the new building and the second phase of renovation of the existing hospital, as well as maintenance of the Leyweg site for 20 years.

The new building was financed by a consortium of BNG Bank and Rabobank.
Once the consortium had financed the first phase of new construction in 2009 with a sum of 127 million euros, the two banks funded the second phase of refurbishment in 2013 with a sum of 133 million euros.
The construction work transformed and modernised the Leyweg site. The design was characterised by soft, round lines, transparency, and letting in as much daylight as possible; important features of the Planetree care concept under which HagaZiekenhuis operates.
Driven by social impact
We are the bank for the Dutch public sector and we are driven by social impact. We aim to be a natural partner for our clients by helping them addressing the social challenges they have to cope with. Instead of maximising profits, our priority is to maximise the social impact of our activities.
Good health and well-being (SDG 3)

BNG Bank contributes to affordable health care for everyone.
BNG Bank is a partner in improving sustainability of hospitals and other health care facilities.