Sustainable municipal office for Venlo
09 July 2018 - Sustainable cities and communities (SDG 11)
October 2016 saw the completion of the municipality of Venlo's new municipal office. The municipal office was built using the cradle to cradle principle, i.e. the reuse of 100% recyclable products or waste as raw materials.
Kraaijvanger Architects designed the building in such a way that 80% of the materials can be reused, thus ensuring that the municipal office will not lose any of its value in the next 40 years. Both the building itself and its contents are suitable for reuse.

The facade filters the air from the adjacent motorway and railway line. It changes colour with the seasons.
Daylight filters through to the deepest levels of the building, avoiding the need for artificial light.
The three-level parking garage heats the building in the winter and cools it down in the summer.
Rainwater is collected and used in the building itself or diverted to the river Meuse through a plant-based filter.

Funding
BNG Bank supplied most of the funding. Investments totalled € 50 million. The municipality itself takes care of maintenance and management. The maintenance of special technical elements, e.g. the green facade, has been contracted out to their suppliers through long-term maintenance contracts.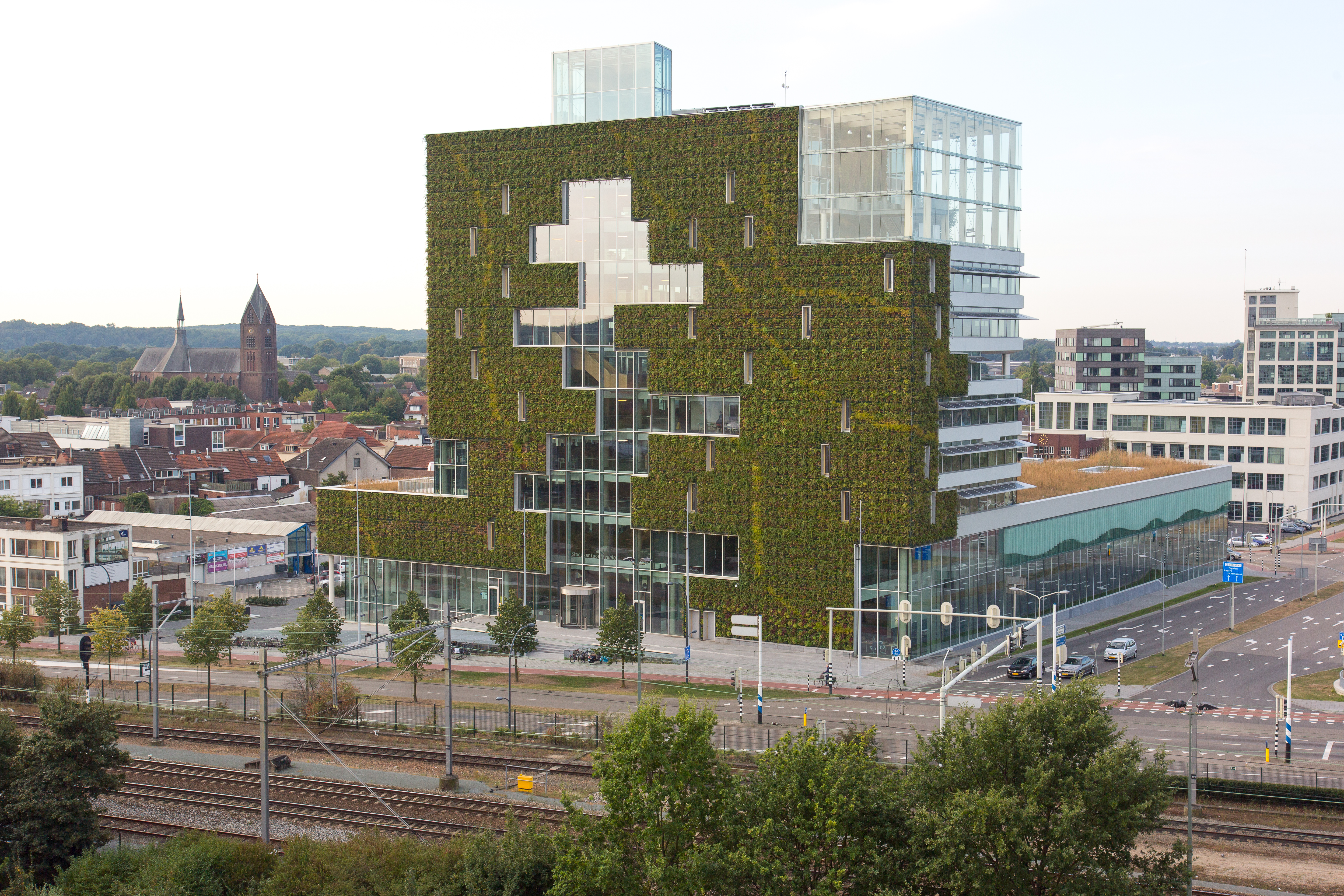 © Stadskantoor Venlo
Driven by social impact
We are the bank for the Dutch public sector and we are driven by social impact. We aim to be a natural partner for our clients by helping them addressing the social challenges they have to cope with. Instead of maximising profits, our priority is to maximise the social impact of our activities.
BNG Bank and muncipality Venlo
Sustainable cities and communities (SDG 11)
As a partner of social housing associations, BNG Bank contributes to better and liveable communities.
As a partner of municipalities, BNG Bank contributes to affordable and better social provisions.