Texel makes public lightning more sustainable
- Affordable and clean energy (SDG 7), Sustainable cities and communities (SDG 11)
With the 'Slim verlicht' (Smartly lit) project, Texel has made its public lighting more sustainable. The energy it uses has been drastically reduced, and the remaining amount is generated using floating solar panels. This represents a significant step for the municipality of Texel towards its ambition of becoming energy self-sufficient by 2020.
One of Texel's core values is preserving night-time darkness, so that people and nature are disturbed as little as possible. The entirely new system consumes only a third as much electricity as the old public lighting system.
A range of measures have been taken to reduce energy consumption. For example, all lamp posts have been fitted with sustainable LED bulbs. Since the installation of the new lighting system a dimming and switching-off schedule has been implemented, so that the lamps are lit only when necessary. Along busier access roads and in entertainment centres the lighting is not switched off at night, and in some popular streets the lighting becomes brighter when the presence of people is detected. Lighting in outlying areas has largely been removed, to restrict the amount of stray light interfering with flora and fauna.
To clarify the traffic situation, markings such as road surface reflectors and bollards have been installed at a number of roundabouts and intersections. The result is an island where night is really night, with no unnecessary lighting and with a great view of the stars.
The remaining energy required for lighting is generated from solar energy. The solar park is located on the Everstekoog sewage treatment settling tank. The 800 or so panels are floating on concrete pontoons. Texel is thus the first Dutch municipality to power its public lighting entirely with sustainable energy.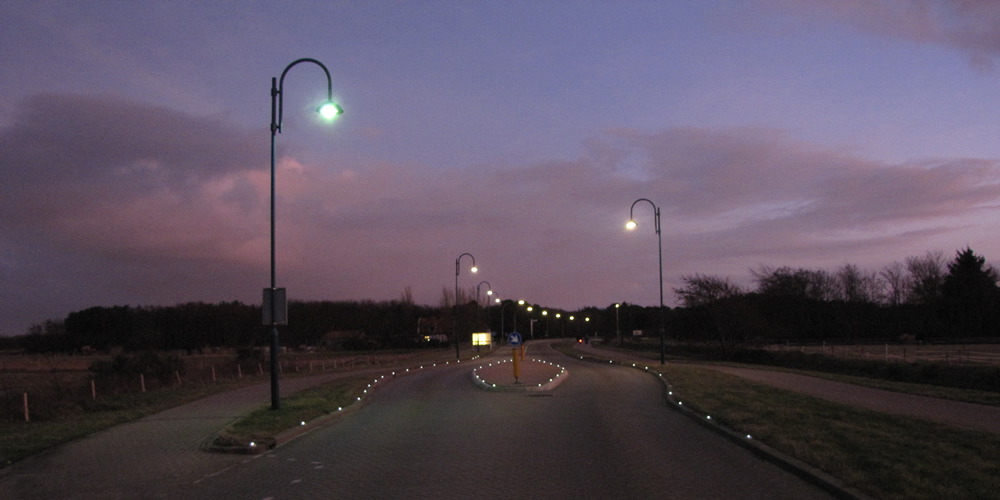 Driven by social impact

We are the bank for the Dutch public sector and we are driven by social impact. We aim to be a natural partner for our clients by helping them addressing the social challenges they have to cope with. Instead of maximising profits, our priority is to maximise the social impact of our activities.

Affordable and clean energy (SDG 7)

BNG Bank contributes to a larger share of renewable energy in our energy mix.
BNG Bank contributes to energy savings  and more energy efficiency.
Sustainable cities and communities (SDG 11)
As a partner of social housing associations, BNG Bank contributes to better and liveable communities.
As a partner of municipalities, BNG Bank contributes to affordable and better social provisions.