Zaans Medical Centre paramounts patient care process
01 September 2016 - Good health and well-being (SDG 3)
Zaans Medical Centre's brand-new building was constructed between January 2014 and August 2016. The building has a floor area of approximately 40,000 m2 and was built over the old car park. Once the new building was opened, the old hospital was torn down. The hospital was co-financed by BNG Bank and Rabobank Zaanstreek in equal shares.
The ZMC designed and constructed the new hospital in alliance with Vitaal ZorgVast, a subsidiary of BAM Utiliteitsbouw, and the two organisations will jointly manage and maintain the facility. The guiding principles were sustainability, quality and reliability. Never before has a collaborating party been involved at such an early stage. The knowledge and skills of all parties were applied very early in the process. This resulted in a building in which the patient care process is paramount and affordability is guaranteed.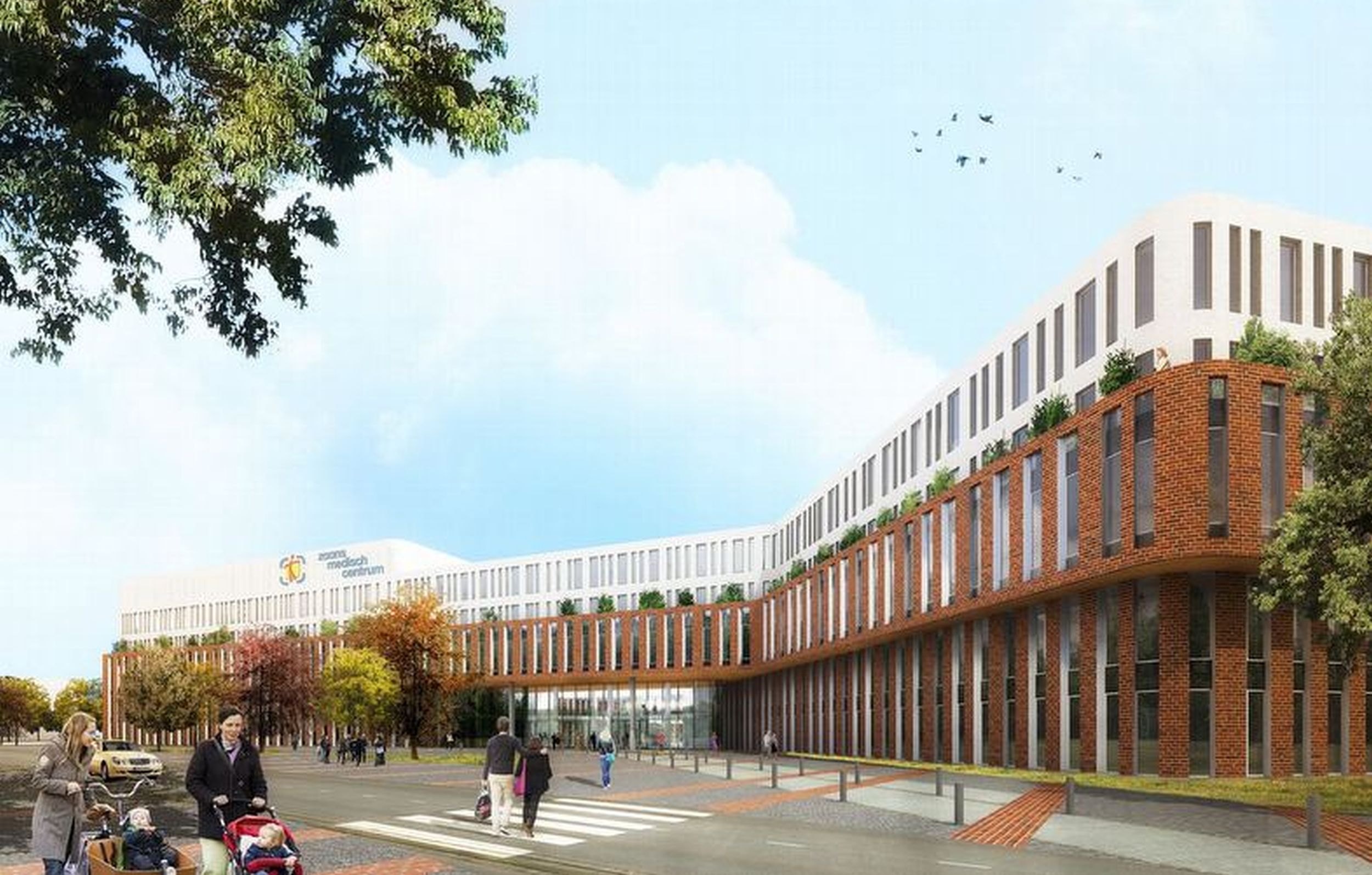 Zaans medical centre
The ZMC is a regional hospital with 299 beds which predominantly serves the Zaanstreek and surrounding areas. Being welcoming and reliable are its governing principles in providing basic medical and specialist care. More than 100 medical specialists and 1,500 employees handle more than 15,000 admissions, 19,000 one-day admissions and 99,000 outpatient visits.
Driven by social impact
We are the bank for the Dutch public sector and we are driven by social impact. We aim to be a natural partner for our clients by helping them addressing the social challenges they have to cope with. Instead of maximising profits, our priority is to maximise the social impact of our activities.
EUR 90 million (maintenance EUR 150 million - 25 year)
Zaans Medical Centre, Vitaal Zorg, Rabobank Zaanstreek and BNG Bank
Good health and well-being (SDG 3)

BNG Bank contributes to affordable health care for everyone.
BNG Bank is a partner in improving sustainability of hospitals and other health care facilities.